There's no escaping from Peter Yu at this year's Singapore International Film Festival. He has not one, not two but five films in the line-up for the 34th edition of Singapore's longest-running film event. That's definitely one for the books, wouldn't you say?
Two of the titles, Nicole Midori Woodford's Last Shadow At First Light and Nelson Yeo's Dreaming & Dying are vying in the Asian Feature Film Competition.
Peter Yu, 55, is no stranger to Singapore indie films. He played an insomniac detective in Yeo Siew Hua's Golden Horse Award-winning A Land Imagined, and his recent credits include the Ayden Sng-starring supernatural drama Seven Days, and the monster flick Circle Line.
Kelvin Tong isn't surprised at Yu's reputation as the go-to actor for local indie filmmakers.
"He is fast becoming the (Tony) Leung Chiu Wai of Singapore," the Confinement director told 8days.sg recently.
The actor is in Tong's A Year Of No Significance, a drama set in the 1970s, which will make its world premiere at the SGIFF.
"I am so happy for him," Kelvin Tong continued. "I had dinner at his house with him and his wife Brenda just a couple of weeks ago. And, you know, that man is still driving Grab.
"I have nothing but admiration for him. I think in a way that accounts for the kind of incredible presence he brings to his roles because day in, day out, he's driving his Grab, he's talking to normal people. He is deep smack in real life, and he brings a lot of that to his performance."
In an interview with Chinese daily Lianhe Zaobao, Yu joked that he looks forward to walking the red carpet with five different female leads.
Related: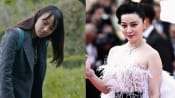 Here are the five films starring Peter Yu at this year's SGIFF:
1. A YEAR OF NO SIGNIFICANCE
Directed by Kelvin Tong
What: A school reunion recalls repressed desires and entangled memories in an intoxicating blend of reality and the unconscious.
When: Dec 4, Mon, 6.30pm, at GV x The Projector at Cineleisure.
3. WONDERLAND
Directed by Chai Yee-Wei
What: Grief and gain are intimate doubles in this family mystery that leads a Singaporean-Japanese girl to her mother's hometown.    
When: Dec 5, Tue, 7pm, at GV x The Projector at Cineleisure.
5. SNOW IN MIDSUMMER
Directed by Chong Keat Aun