Starting a business takes courage and drive. To take it through decades of ups and downs requires commitment and a whole lot of grit. Three homegrown optical companies – Kwong Shin Optical, Jamco Optical and Pearl's Optical – have all been in business for more than 40 years. They have experienced the rapid transformation of Singapore in the 1970s, grown with the country and navigated numerous challenges that come with changes in the economy, environment and society.
Kwong Shin Optical was founded by optometrist James Lam in 1976 but after his passing two years ago, the business is now managed by his wife, Annie Lam, 64, the director, and daughter, Lam Hui Li, 30, who also serves as an optometrist at the store. Before starting the business, the elder Lam worked in retail and at a relative's optical shop.
"My grandfather owned a goldsmith shop along North Bridge Road (now Raffles Hospital) and carved out a little booth in front of the shop for my dad to start his business. He started off selling only sunglasses, before gradually expanding to take up more space within the shop as his business grew. After making way for roadworks, the shop relocated to Bras Basah Complex in 1980 and we have been operating from there ever since," said the younger Lam.
Related: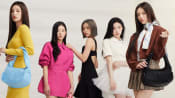 While Jamco Optical's customers are mostly in their late-20s to late-50s, many of their older customers have stayed with them since the beginning. "We have been in the trade for a while hence we have established quite a pool of regulars," stated Chin. Aside from their regulars, Koh said that many of Pearl Optical's customers are doctors and eye doctors or who have been referred to them by word-of-mouth.
Kwong Shin Optical also has a number of customers who have journeyed with them since their first location near Arab Street.
"We also have customers who visited us as students of the old neighbouring Catholic High and St Joseph's Institution and they remain patrons today. We would like to think of them more as friends than clients. It also helps that this relationship has continuity as many of our staff have also been around for a long time and remain as familiar faces whenever they come back," said Lam.
Related: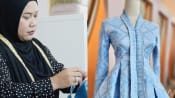 EVOLVING TO OVERCOME THE CHALLENGES
From the economic recession in the mid-1980s to the shifts in consumer behaviour to the rise in popularity of social media and the COVID-19 pandemic, these businesses have endured the complexities of running a business and continued to thrive and stay relevant to their customers. What challenges are they faced with now?
Koh cited the rising cost of business as well as changes in the way consumers purchase eyewear. "We see less walk-in customers and tourists as People's Park Centre's footfall has dropped over the years," he said, adding: "We face price competition from online stores, Johor Bahru, and fast fashion optical chains that are very strong in social media." But he remains undeterred and remains focused on his customers' needs.
Lam echoed this sentiment. "The crowds are not as they were before with an increasing number of local and international players in the market. There are also more online and travel purchases." Aside from rising costs, she highlighted the challenge to improve service standards and "maintaining and fortifying the value of a brick and mortar store".
But keeping the business manageable works for Kwong Shin Optical. "Having only one store helps with managing and ensuring the business stays true to its core values. We also have great industry partners that help us behind the scenes," she said.
Chin highlighted that the retail landscape has evolved significantly over the last six to eight years. "Customers have higher expectations and requirements for their eyewear and lenses. With the presence of social media and with consumers more well-travelled these days, they are exposed to more designs and choices," he said.
The rise of local and international players in the market over the years have also posed competition and the fact that more people are shopping online or purchasing their eyewear when overseas. But Chin said that Jamco Optical has benefitted from having a strong presence on social media to showcase some of the latest designs available. He added: "And also the best form of marketing, word-of-mouth among happy customers."
Related:
STAYING DRIVEN AND COMMITTED
What stands out about these three family-run businesses is their commitment to their work and customers, their drive to thrive and positivity despite the challenging environment.
Chin feels that Jamco Optical is still on the path to success. "We are still trying to grow and are constantly refining the way we do things," he explained, adding, "We try to attend optical trade shows yearly and are always on a lookout for new and interesting brands and designs. Also, keeping abreast of the latest lens technology available in the market."
The company is also working on upgrading to more efficient diagnostic tools to increase productivity during eye examinations. While there will be challenges in the future, he remains optimistic. "I believe as long as we adapt with the times and are sensitive about market changes, we should be alright."