It was early afternoon as I walked into a club with my five-year-old daughter Lily. As Barbie World pulsated in the background, kids with neon face paint, glow stick bracelets, colourful hula hoops and plastic sunglasses wandered past us.
This was our first baby rave – basically a cleaned-up, alcohol-free version of an adult rave or dance party – a trend in some parts of the United States.
To be honest, I had never thought of taking my daughter to a rave, or any sort of dance party for that matter. But when my editor forwarded me a press release for a Freddo Children's Theatre baby rave on Aug 26, it sounded like a really cool item to check off our mother-daughter bucket list.
And so there we were at Tuff Club, a bonafide nightclub in Singapore, that afternoon. After grabbing Lily a juice box, an electronic dance music version of the Frozen theme song began to play. Remembering the solo concerts my daughter had held on my bed to the very same song in her terrible threes, I asked her to dance.
It might have been the disco lights, the thumping beat or just being in a crowd of strangers, but my usually outgoing daughter said "no". She sat quietly in the corner nursing her mango juice.
I am sure many parents can relate to the feeling of disappointment when a carefully planned event does not go as planned.
It was a great event – the music was lovely, the crowd was welcoming, and many of the kids were dancing happily. They had a DJ, face painting, a small bubble machine and even ear plugs for little ones who found the music too loud.
Also, this was one of our rare mother-daughter dates since my younger son was born. So why didn't my daughter take to it?
Related:
I spent a good 10 minutes persuading Lily to give dancing a go. Only in hindsight did I wonder why it should matter if she danced at the party or not. Was I putting too much pressure to plan meaningful events and create lasting memories with my children?
PARENTING AGAINST THE CLOCK
I don't think I'm alone in this. I recently saw an Instagram video from a popular parenting account, Big Life Journal.
In this post, the content creator said that parents would be their child's favourite person for about 10 years. After that, the child would have new favourite people – best friends, team mates and significant others. She urged parents to make every moment of their child's early years count.
Actually, such carpe-diem, seize-the-day parenting is quite common today. In a world where we are always rushing for the next deadline or train, it can often feel like we are parenting against the clock as well.
However, what surprised me is how this well-meaning post drew quite a lot of ire from parents. Some asked why there should be a limited time for cementing the parent-child bond? Surely we can bond with our children past their 10th birthday, well into adolescence and adulthood. Some also pointed out that this sense of great urgency puts unnecessary pressure on already highly stressed parents.
Isn't this one of the reasons parents scrambled to buy Taylor Swift concert tickets, as the writer of that article pointed out – to build indelible memories during their short childhood and teenage years.
Indeed, our parents did not feel the need to deliberately create magic every weekend, plan amazing holidays, be involved in every activity or personally orchestrate playdates. And yet, many of my generation remained close to their parents as adults.
So why has our generation raised the stakes of what good parenting means despite high parental burnout and all-time low birth rates?
Related: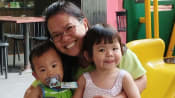 LET'S CUT OURSELVES SOME SLACK
As a working mum, I find myself struggling with this question a bit. One reason is that with so many balls to juggle, bonding time with each of my children seems particularly hard earned. And partly because of that, I give myself more pressure to make every hour that I carve out for them count.
I often find myself guilty of trying to squeeze too much into my parenting calendar, and seeking out new experiences that I am convinced would be a hit with my kids. If I do not see fireworks, I feel somewhat let down.
All this is probably uncalled for. While it is wonderful to seek out interesting experiences for our kids, I have never regretted any of the time spent with my kids even when things did not go as planned.
After I let go of the expectation of how a rave should go, I whispered to my daughter, "Let's just do our own thing and pretend no one else is here".
We did not dance that much, but we shared a moment together. And when we left the club and stepped into the bright afternoon sun, my daughter told me that she had enjoyed our date too.
The other parents and kids also enjoyed it. And although the baby rave was originally meant to be a one-off event, the organisers decided to bring it back in December this year, as well as in 2024 due to popular demand.
Of course, I know I will probably be the only one between us who will remember our first rave together. When she is old enough to go to her own raves and music festivals, as she hears her favourite bands belt out the latest youth anthem, the last person she will think of is her mum.
And that is perfectly fine. Because I don't need to be part of every memory.
What I really want my daughter to know is that whatever she does and wherever her adventures might take her in future, she always has all my love.
And perhaps all I really need to do to show her that, is to show up each day, put aside my mobile phone and expectations, and cut everyone some slack.
Related: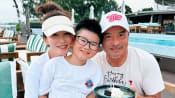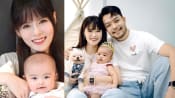 CNA Women is a section on CNA Lifestyle that seeks to inform, empower and inspire the modern woman. If you have women-related news, issues and ideas to share with us, email CNAWomen [at] mediacorp.com.sg.